Book of Peace — Christine de Pizan
Com­pleted around 1413 or 1414
Christine de Pizan completed her 'Livre de paix' or 'Book of Peace' around 1413 or 1414, when she was 50 years old. She dedicated it to Louis, Duc of Guyenne and Dauphin of France (1397-1415), as a political intervention in the civil war between the Armagnac and the Burgundians (1407-1435).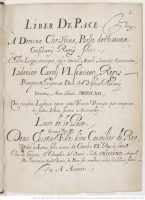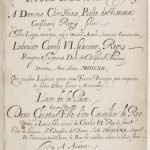 Links
Keywords
Share
For our seminar, we will be reading the excerpts con­tained in The Selected Writings of Christine de Pizan: New Trans­la­tions, Crit­icism, trans­lated by Renate Blumenfeld-Kosinski and Kevin Brownlee; edited by Renate Blumenfeld-Kosinski, New York and London: Norton (A Norton Critical Edition), 1997: p. 229–248.
There is a com­plete English trans­lation of this book that you can read instead of the pre­vious item, as it is online and easily available:
Christine de Pizan. The Book of Peace. Karen Green, Con­stant J. Mews, and Janice Pinder, ed., trad., and intro. Uni­versity Park: Penn­syl­vania State Uni­versity Press (Penn State Romance Studies), 2008.
French edition:
Christine de Pisan (sic). The Livre de la Paix. Charity Cannon Willard, ed. 'S‑Gravenhage: Mouton, 1958.